Risk Management
Risk Management is the process of identifying, analysing and responding to risk factors throughout the life of a project.
A proper risk management implies control of possible future events and is proactive rather than reactive.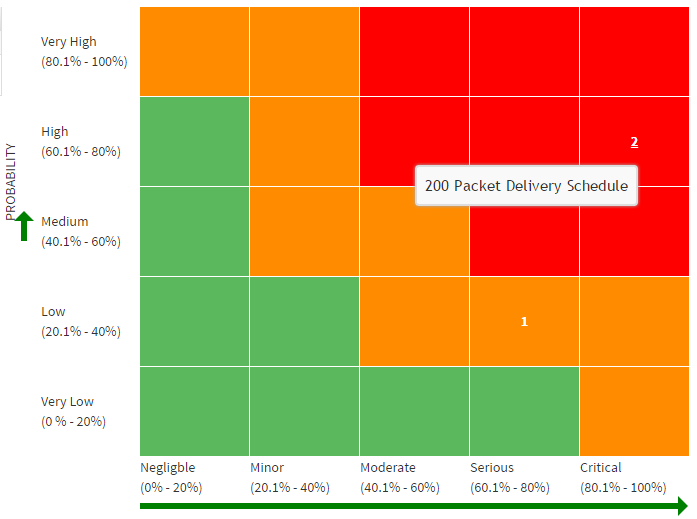 Risk Management Systems
Risk Management Systems are designed to do more than just identify the risk. The system must also be able to quantify the risk and predict the impact of the risk on the project. The outcome is therefore a risk that is either acceptable or unacceptable. The acceptance or non-acceptance of a risk is usually dependent on the project manager's tolerance level for risk.
TIEMCHART has greatly simplified risk monitoring and tracking tool. Every risk identified even before inception of the project can be recorded and assigned against the specific project / task or activities. It then provides a risk score based on probability of occurrence and impact of its occurrence. It also helps to keep a daily log of risk modification and follow up to mitigate the risk.