TIEMCHART inbuilt Gantt chart online tool helps you to carry out project planning at your fingertip. Dynamically place and modify task dates and set dependencies between tasks. Visually interact with your tasks and directly monitor progress within the chart.
We not just provide online Gantt chart but a complete project management tool to manage your project effectively.
With the help of Gantt chart, you will be able to create task at multiple level and its dependencies. This process allows you to better understand the project scope and all the necessary tasks.

Excel Import Features:
Simply create your project in excel and import it directly to TIEMCHART. Thus saving lot of time for a brand new project that is available in excel or migrating from any other system into TIEMCHART
Define Constraint:
A constraints can be used to create a link between a task and a particular date. There is several type of constraint that can be implemented in our Gantt chart.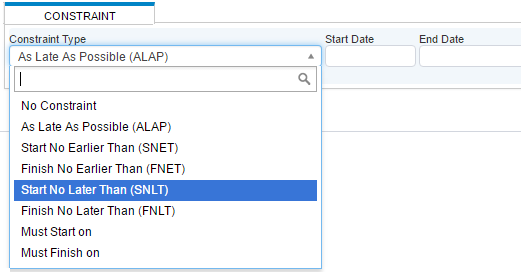 Assign Resources:
With Gantt chart, you can directly assign resources directly from the Gantt chart – be it human or material resources. The visual nature of Gantt charts let you quickly communicate your team's progress and show which tasks have been completed

Transfer to Cost:
With resource assignment directly done from Gantt chart, the cost associated with the resources gets automatically accounted against the project. If the resource is adjusted, it automatically adjust the cost in cost statement
Set Quantity Deliverables:
One of the best features of our Gantt chart the ability to track progress percentage based on completion of actual quantity deliverables. To know more about this, send us a message with your interest.
Advanced Project Management Tool:
Some of the advanced project management features such as critical path, free float / slack, Earliest Start, projected end date etc. are all built in the system.
Easy to Operate:
You can get started with the software by simply watching our online tutorial video.